QUESHENG GROUP
---
Yunfeng Industrial and Trading
It has been 20 years since the foundation of Tangshan Yunfeng Industrial and Trading Co., Ltd. in 2001. It is a first-class agent for H-shaped steel in Jinxi, Antai, Baotou Steel, Wanteng, Jinding, and Jinnan, distributing various specifications of H-shaped steel and low-temperature resistant H-shaped steel. At the same time, it is also a designated distributor of Jinxi steel sheet piles, providing various specifications of hot rolled steel sheet piles, Z-shaped steel sheet piles, Larsen steel sheet piles, No. 3, No. 4 steel sheet piles, and other series of products. As one of the big domestic profile steel suppliers, the company can provide a variety of products featuring high quality but low price to meet all kinds of engineering construction requirements of customers.
To explore the Northwest market, the company established an office in Yinchuan in 2010 to provide customers there with high-quality but cheap products as well as warm and thoughtful services and make full preparation for the establishment of the branch company. On March 1, 2012, the Yinchuan Branch was established. The branch was named Yinchuan Deshengyuan Industry and Trade Co., Ltd. This branch was established to provide Northwest customers with better and faster services.
On January 1, 2017, the company established an office in Fengrun District, Tangshan City to facilitate customers' loading and delivery, winning high praise!
In 2020, the company established an office in Handan City. In 2021, Handan subsidiary was established and named Handan Quecheng Trade Co., Ltd.
Over 20 years of vigorous development, the company has consecutively established four subsidiaries and many offices. Its inventory is more than 30,000 tons throughout the year. In 2021, the company realized huge development. Under the leadership of the President Shi Guoyou, the company established Tangshan Quesheng Trade Group Co., Ltd. based on five companies, including Yunfeng Industrial and Trading. In the meanwhile, the company also provides customers high-quality but cheap products and more thoughtful services while enriching its own product structure based on the strengths as the steelworks agency.
Our company also possesses the independent import-export operation right and has successfully passed the ISO90012000 certification as well as BV and SGS inspection, has successfully explored the overseas markets and has sold products to many countries and regions like Iraq, Pakistan, Sri Lanka, Bangladesh, Vietnam, South Korea and Russia and has won praise from foreign customers. The company strives to provide our high-quality but cheap products as well as warm and thoughtful services for the society based on the business philosophy of reputation upmost and integrity based.
Since its establishment in 2001, the company has strictly followed the enterprise management concept of "seeking survival by exploring markets and seeking development with excellent service", has adhered to the business principle of "Integrity, High Quality and Low Price"", Has Won Many Titles like "Advanced Unit of Quality First and Credibility", "AAA Quality, Reputation and Service Unit Member", "Network Marketing Pioneer Enterprise", etc. Our development cannot be separated from your trust and support. In the future, we will make more efforts to provide you with high-quality but cheap services and keep innovating and improving to return domestic and overseas friends!
Corporate Culture

Enterprise value
Return the society and fulfill responsibilities

Enterprise philosophy
Seek survival by exploring markets and seek development with excellent service

Enterprise spirit
Be indomitable and keep improving

Enterprise style
High-profile work, low-profile man, practice good virtue to win neighbors

Business goal
Transcend oneself and keep pace with the times

Business principle
Integrity, high quality, low price, unity, aggressiveness, pragmatism, innovation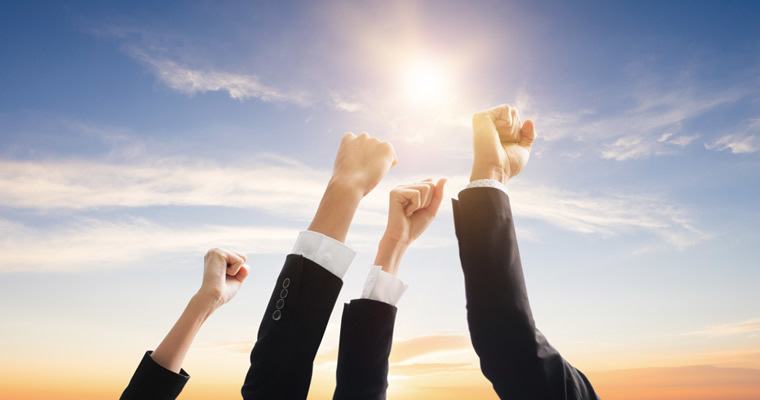 Team management concept
It is hard for an enterprise to retain employees and make employees work diligently for its only competitive salary and stable welfare. An enterprise can develop better only by making employees love their work and feel happy at work.
Create value, return to society and benefit employees. Yunfeng has always adhered to the tenet of bringing development, progress and value to the country, the society and employees.
Team management method
Help employees form the sense of mission. The sense of mission can drive people to move forward. The enterprise must help employees form the sense of mission, inspire them to accept the concept of the company, share the feeling and attitude of the management, recognize the company's development orientation and practice them. In such a way, employees are likely to input more in work, care about the growth of the company more, feel sensitive to each cost price and save money for the company.
Give employees freedom The enterprise should dare to release employees' energy and imagination. If employees are in a free, relaxed environment with real opportunities to be involved in business, they will play a big role.
Inspire the activeness of employees at work. When employees know that the achievement of the company cannot be separated from their efforts, their activeness will be stimulated. On the contrary, much restriction on employees will kill their creativity and employees will just work passively and mechanically.
Make employees happy. Happiness is the soil of creativity. Providing a relaxed working environment will help employees give full play to their strengths and feel pleased at work. In addition, the company should organize colorful corporate culture activities after work to enhance the sense of belonging of employees, promote the harmony between colleagues, so as to retain talents and make employees happier.